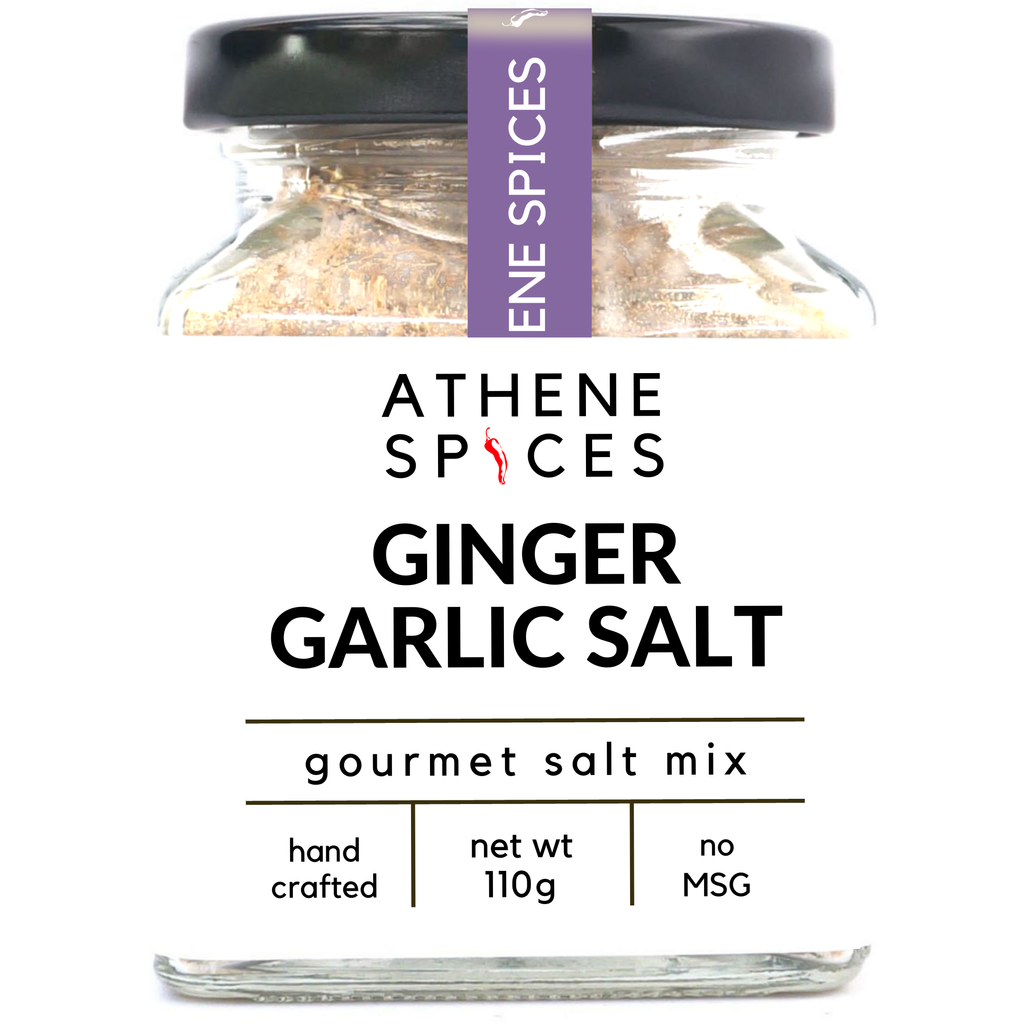 Ginger Garlic Salt
Our Ginger Garlic Salt mix has been carefully handblended using the best ingredients, giving you an easy way of enjoying the fragrant ginger & garlic flavor without the hassle off chopping and pounding. It's super versatile and can be used in almost all savoury dishes. Really good for making Japanese Karaage fried chicken.
The uses of the Athene Spices are only limited by your imagination. So imagine away, tease and tantalize your tastebuds.
How to use
Use Ginger Garlic Salt in place of regular salt for superb seasoning in your savoury dishes. Great for curries as well as for marinate for Asian style fried chicken and seafood.
Store in a cool, dry place.
---