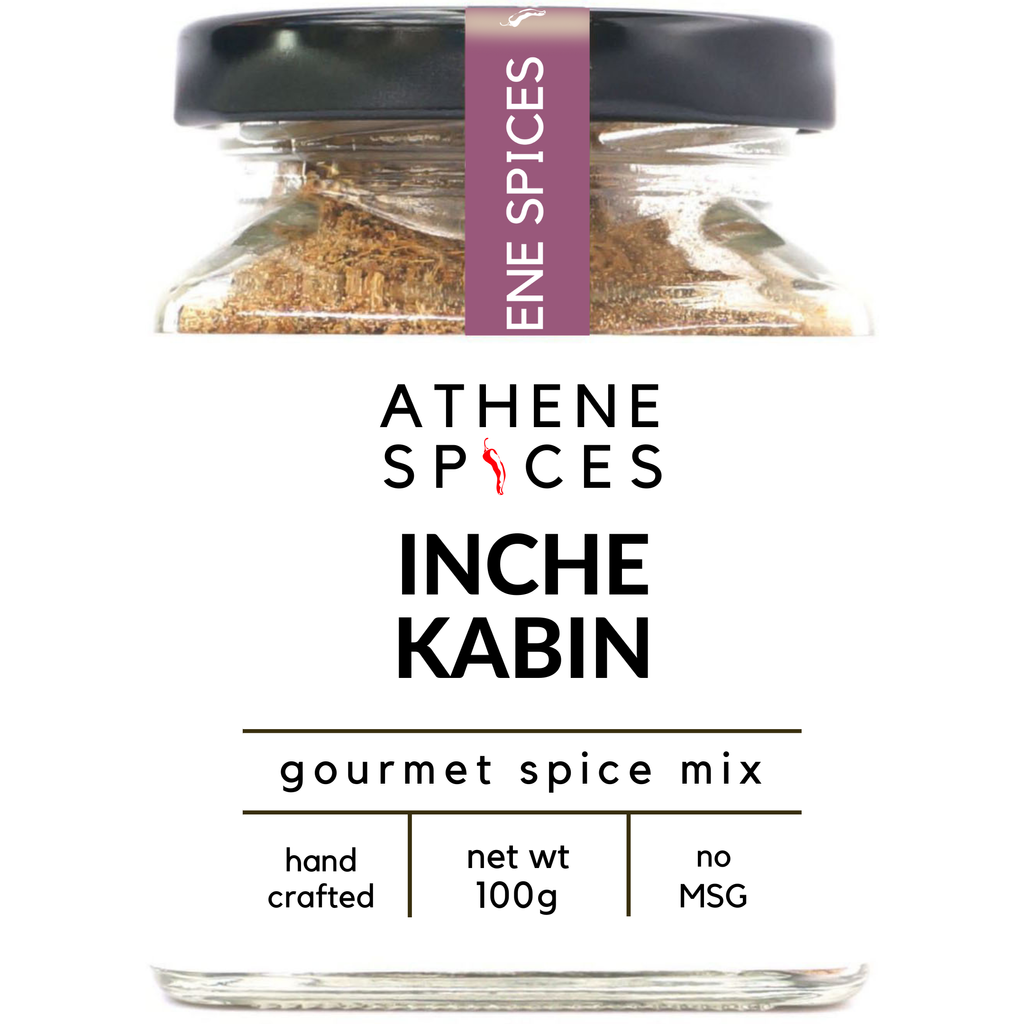 Inche Kabin
Inche Kabin is a clasical Nyonya Peranakan of Penang fried chicken. It's often marinated with no less than 10 different types of spices for at least a few hours to bring out the best of the flavor. The result would be a very juicy, fragrant and flavorful fried chicken cooked perfectly crispy.
With Athene Spices Inche Kabin gourmet spice mix, you can easily recreate this timeless classic right in your own kitchen. An authentic Nyonya spice mix made with over a dozen herbs & spices carefully blended for perfectly crispy, fragrant & flavor-bursting fried chicken.
The uses of the Athene Spices are only limited by your imagination. So, imagine away, tease and tantalize your taste buds.
How to use
Rub Inche Kabin spice blend on chicken, seafood, meat, vegetable, or even tempeh and tofu, marinate for at least 2 hours to bring out the best of the flavor. Deep fry, oven grill or use the air-fryer to golden perfection.
Store in a cool, dry place.
---