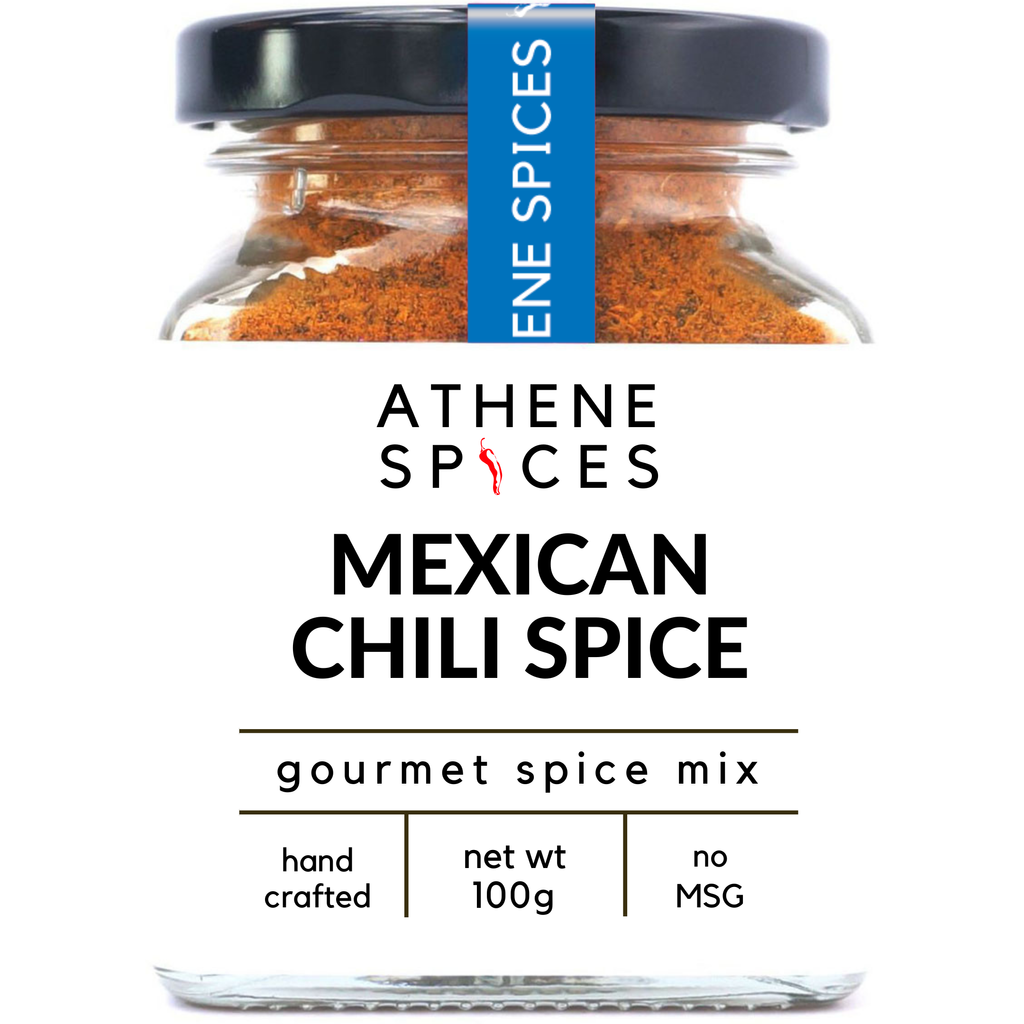 Mexican Chili Spice
Our Mexican Chili Spice gourmet mix adds authentic Tex-Mex flavor to any type of dishes you use it with. Best in chili con carne, taco, fajita, enchilada and guacamole, also great as seasoning on everything from salad, roasted and steamed vegetables to snacks like popcorn, nuts and chips.
The uses of the Athene Spices are only limited by your imagination. So, imagine away, tease and tantalize your tastebuds.
How to use
Add Mexican Chili Spice to mince meat, onion, red bean and tomatoes to make a quick and easy chili con carne. Fantastic with any Mexican or Tex-Mex inspired dishes or simply use on grilled meat, poultry or seafood.
Store in a cool, dry place.
---