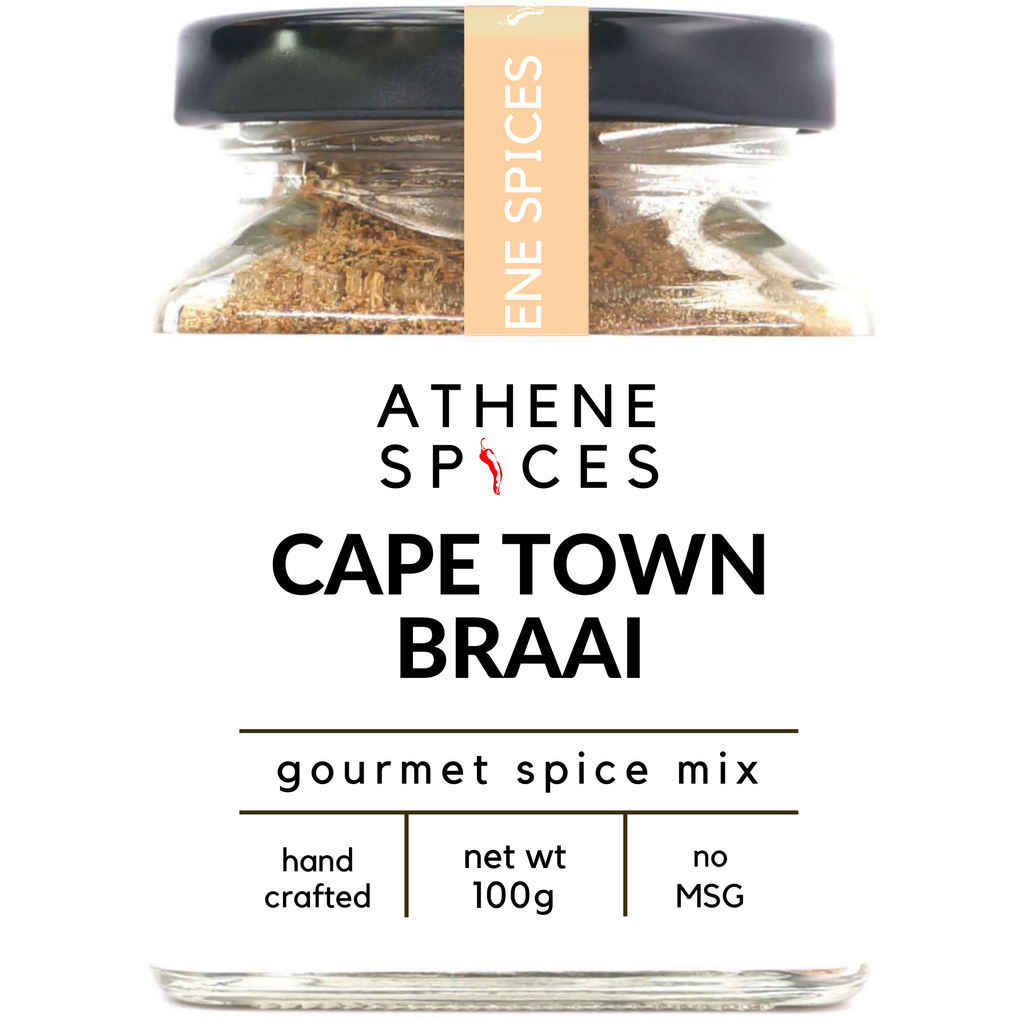 Capetown Bra'ai
A South African dry rub for bbq, Braai is wonderful on grilled brisket, ribs, roast, poultry, lamb and seafood. Also great on salads, grilled or steamed vegetables and anything you can think of, or simply sprinkle as condiment for a spicy caramel zing.
The uses of the Athene Spices are only limited by your imagination. So, imagine away, tease and tantalize your taste buds.
How to use
Rub Cape Town Braai all over meat or chicken + marinate for 30 minutes to bring out the Best of the flavors and aroma. Use sparingly.
Store in a cool, dry place.
---