Ramadan & Aidilfitri Gift Boxes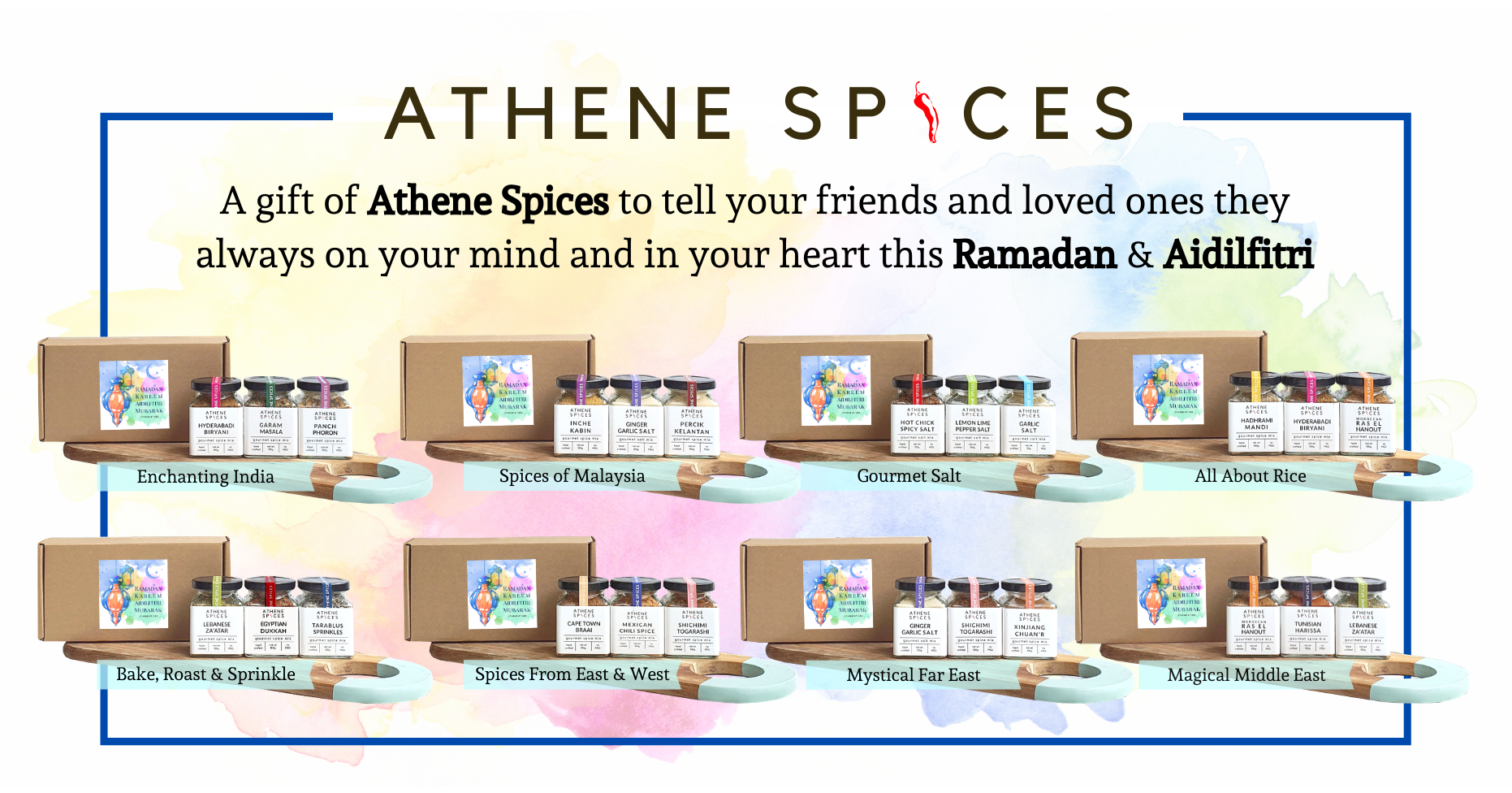 Ramadan and Aidilfitri this year we shall continue to do our part by staying safe to break the COVID - 19 chain.
However, the spirit of giving and sharing remains even though we are all far apart. "Jauh Di Mata Dekat Di Hati" - Send a gift of Athene Spices to remind your friends and loved ones that they are always on your mind and how special they are to you.
This year we bring you our bestselling artisan spices in an array of beautifully curated gift boxes. We also have made easy- to-choose set spice gift boxes for you to gift. Look out for our limited edition sets, we have some great surprises for you. Custom order available upon request.
All gift boxes include gift tags where you can include personalized messages (and to say who it's from).
---