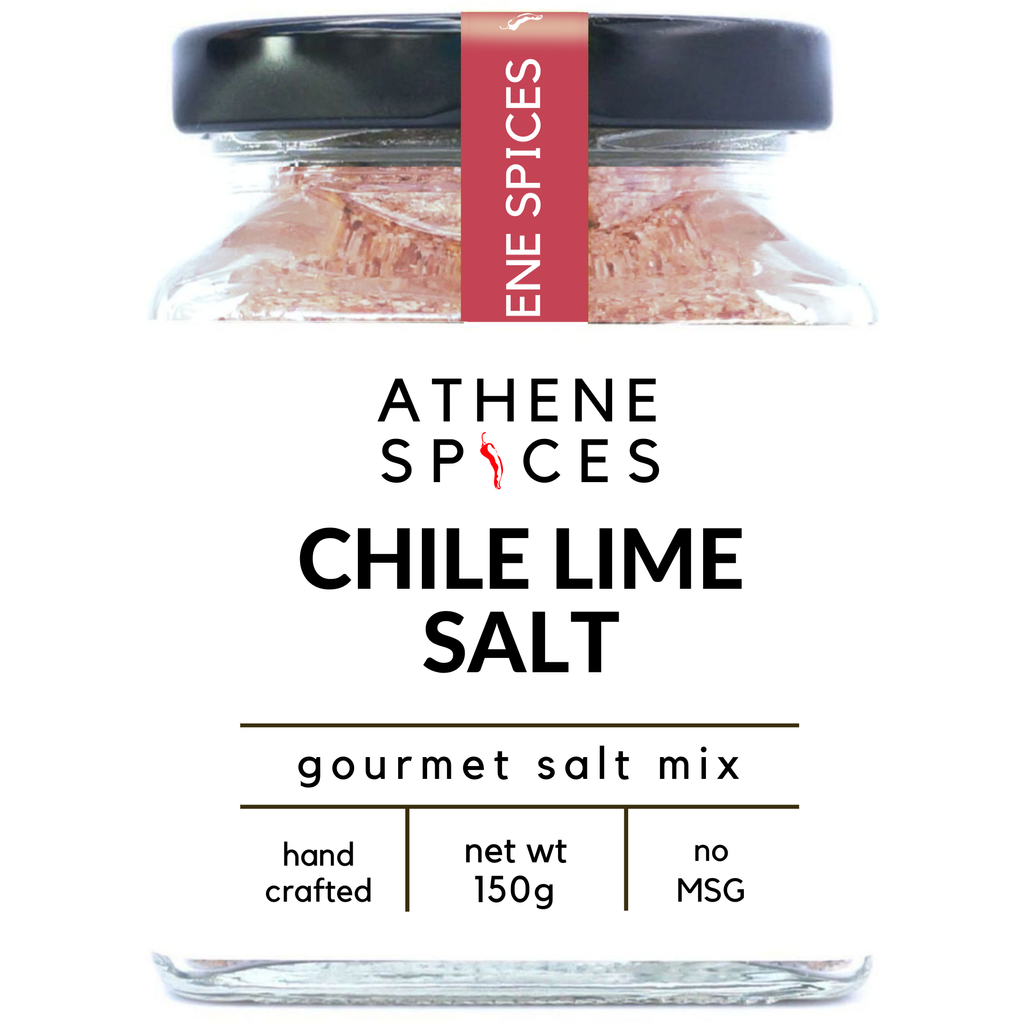 Chile Lime Salt
A blend of chilies, lime and sea salt that gives any dish a touch of heat balanced with hint of tanginess. Use Chile Lime Salt to add flavor to grilled seafood, take your homemade guacamole up a notch or use as rub on steak or chicken. Great in tacos or fajitas. You can even sprinkle the spice blend on fruits to enhance their sweetness and make your taste buds tingle with joy & satisfaction.
The uses of the Athene Spices are only limited by your imagination. So, imagine away, tease and tantalize your tastebuds.
How to use
Use Chile Lime Salt in place of regular salt for superb seasoning in all savoury dishes. Great as dipping for fruit, or grilled seafood and meat, adds a spicy zing to everything.
Store in a cool, dry place.
---