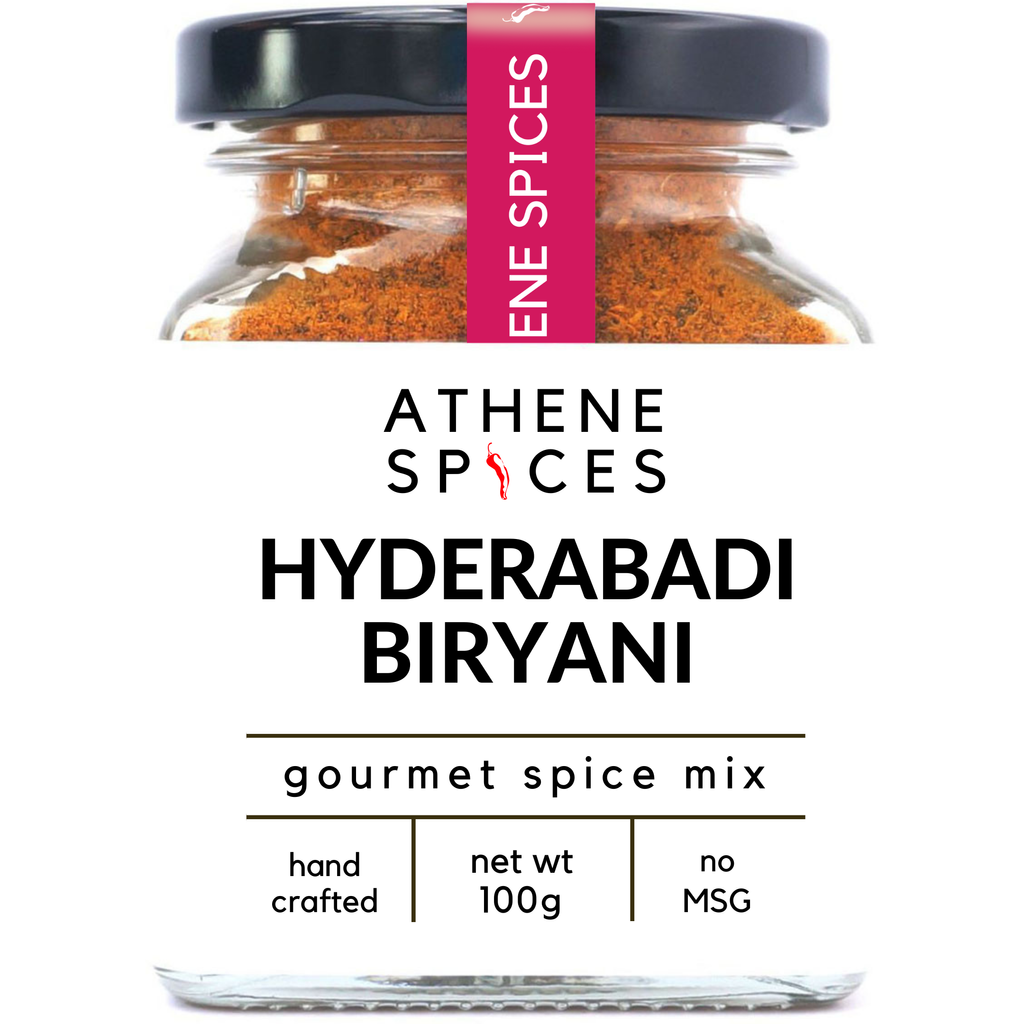 Hyderabadi Biryani
Hyderabadi Biryani is an aromatic, mouth watering and authentic Indian dish with succulent lamb or chicken in layers of fluffy rice, fragrant spices and caramelized onions.
Athene Spices Hyderabadi Biryani spice mix offers a quick and hassle-free way for you to recreate this 'crown jewel of Indian cuisine' in your own kitchen without compromising on taste with this exotic and aromatic gourmet spice mix.
Works wonderfully well with lamb, poultry, meat or vegetarian dishes.

The uses of the Athene Spices are only limited by your imagination. So imagine away, tease and tantalize your taste buds.
How to use
Marinate meat using Hyderabadi Biryani mix according to your favorite recipe or use it in any other Northern Indian meat, poultry or seafood dishes.
Store in a cool, dry place.
---