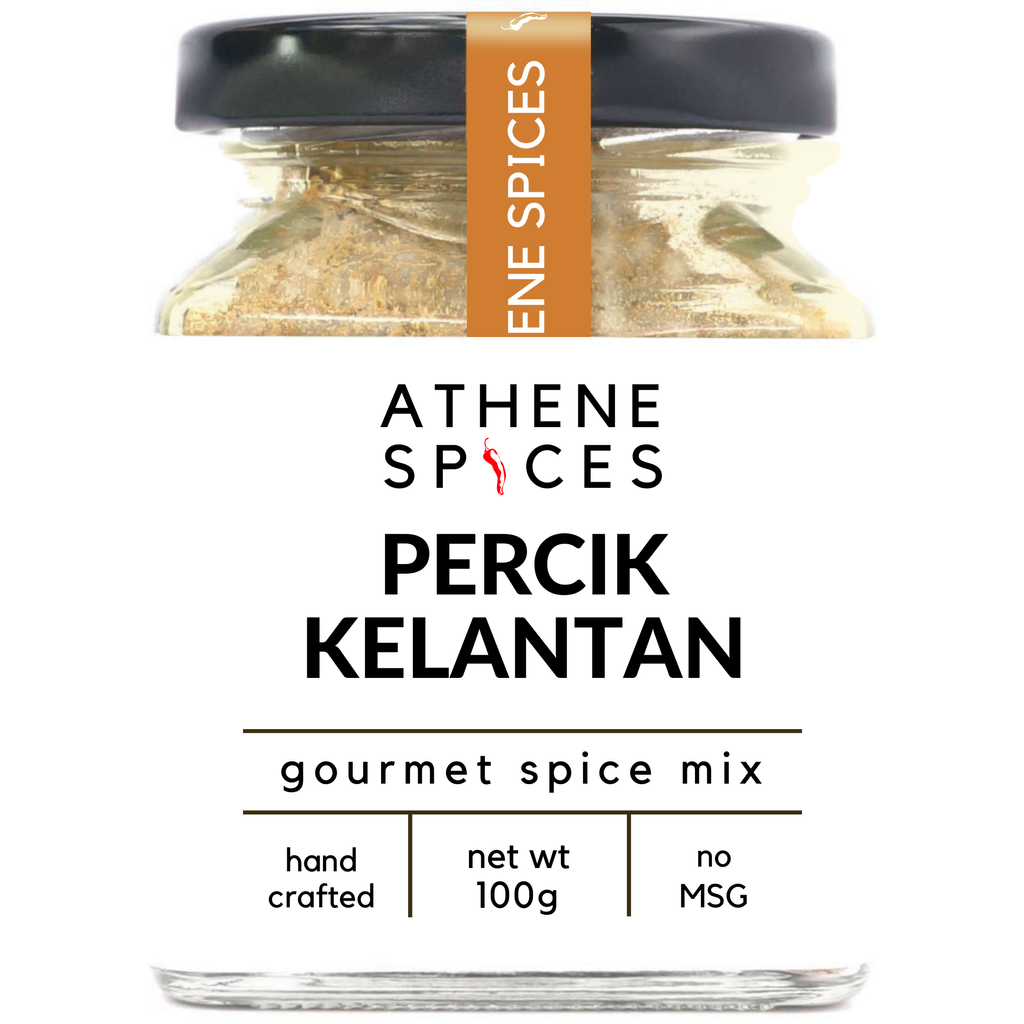 Percik Kelantan
Percik is one of the most popular dish from the north-eastern states of Malaysia. The grilled meat or seafood are marinated in various aromatic and flavorful herb and spices, grilled over charcoal fire and then slathered with a sauce made with coconut milk and spices. The processes are often tedious and time consuming, hence the dish are usually made for special occasion. With Athene Spices Percik Kelantan gourmet spice mix, you can easily make this delicious dish right in your own kitchen anytime you dream of the creamy and fragrant dish
The uses of the Athene Spices are only limited by your imagination. So, imagine away, tease and tantalize your tastebuds.
How to use
Rub Percik Kelantan spice on chicken or seafood, marinate for an hour to bring out the best of the flavor. Grill to perfection using a fry pan, oven or air-fryer, for for smoky flavor, grill using charcoal. Simmer coconut milk with Percik Kelantan spice blend until thick. Pour over grilled food.
Store in a cool, dry place.
---