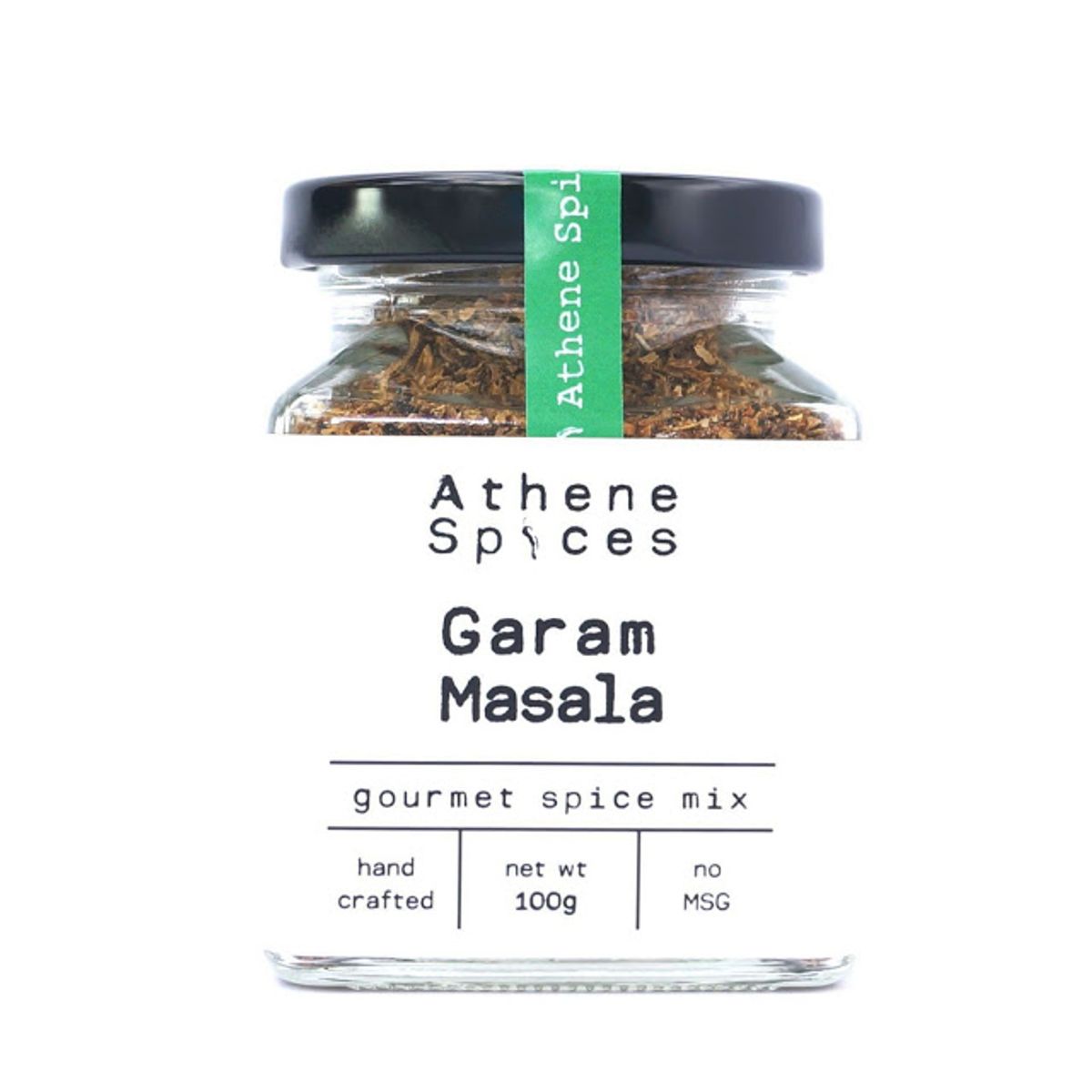 The secret to those heavily spiced, heavenly delicious, North Indian curries and grilled meats? That's Garam Masala, the quintessential spice mix found in every house in India and throughout much of Asia.
Our Garam Masala is a hearty blend of rich, sweet, smoky, vivid flavors that includes black pepper, green cardamom, bay leaves, cinnamon, cloves, nutmeg, ginger, cumin, and coriander. Layers offlavor that will add depth to any lamb, poultry & meat as well as vegetarian dishes. A dash of the mix adds a luxurious and mythical flavor to even the simplest dish, taking it to the next level in gastronomy.

The uses of the Athene Spices are only limited by your imagination. So imagine away, tease and tantalize your tastebuds.
#garammasala #indianspices #athenespices#gourmetspices #athenespicelab #artisanspices#handblended #msgfree #cleaneating#healthycooking #healthyliving #cookingmadeeasy#lazycookdeliciousfood #30minutesmeal#handmixedspices #cooklikeachef #eatwelllivewell#eatwellathome #eatwellatwork #lazycook