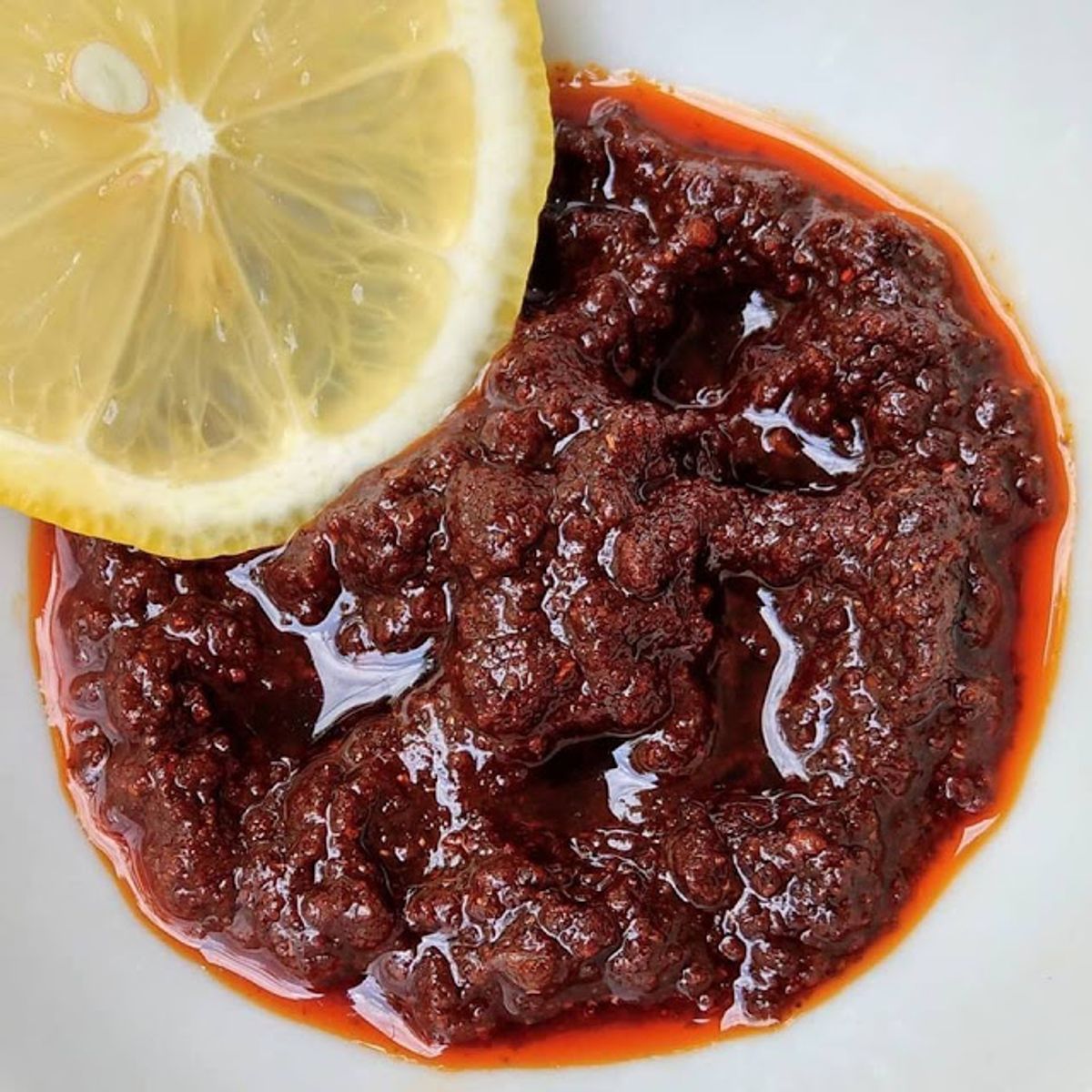 Traditionally, harrisa comes in the form of paste, made with a variety of chillies and fragrant spices, lemon juice and olive oil.
However, though all Athene Spices are in dry powder or granules as to stay true to our-all-natural, no-preservatives, nothing-artificial principle, you can always make it into paste by just adding the couple of additional liquid ingredients.
As powdered harissa keeps for much longer than harissa paste, only mix the amount that you wish to use, any leftover paste should be kept in a clean glass bottle and stored in the fridge for up to a week.
Harissa Paste
2 tbsp Athene Spices Tunisian Harissa
2 tbsp olive oil
1 tbsp lemon juice
In a small bowl, add olive oil and lemon juice to harissa. Mix well until forms a paste.