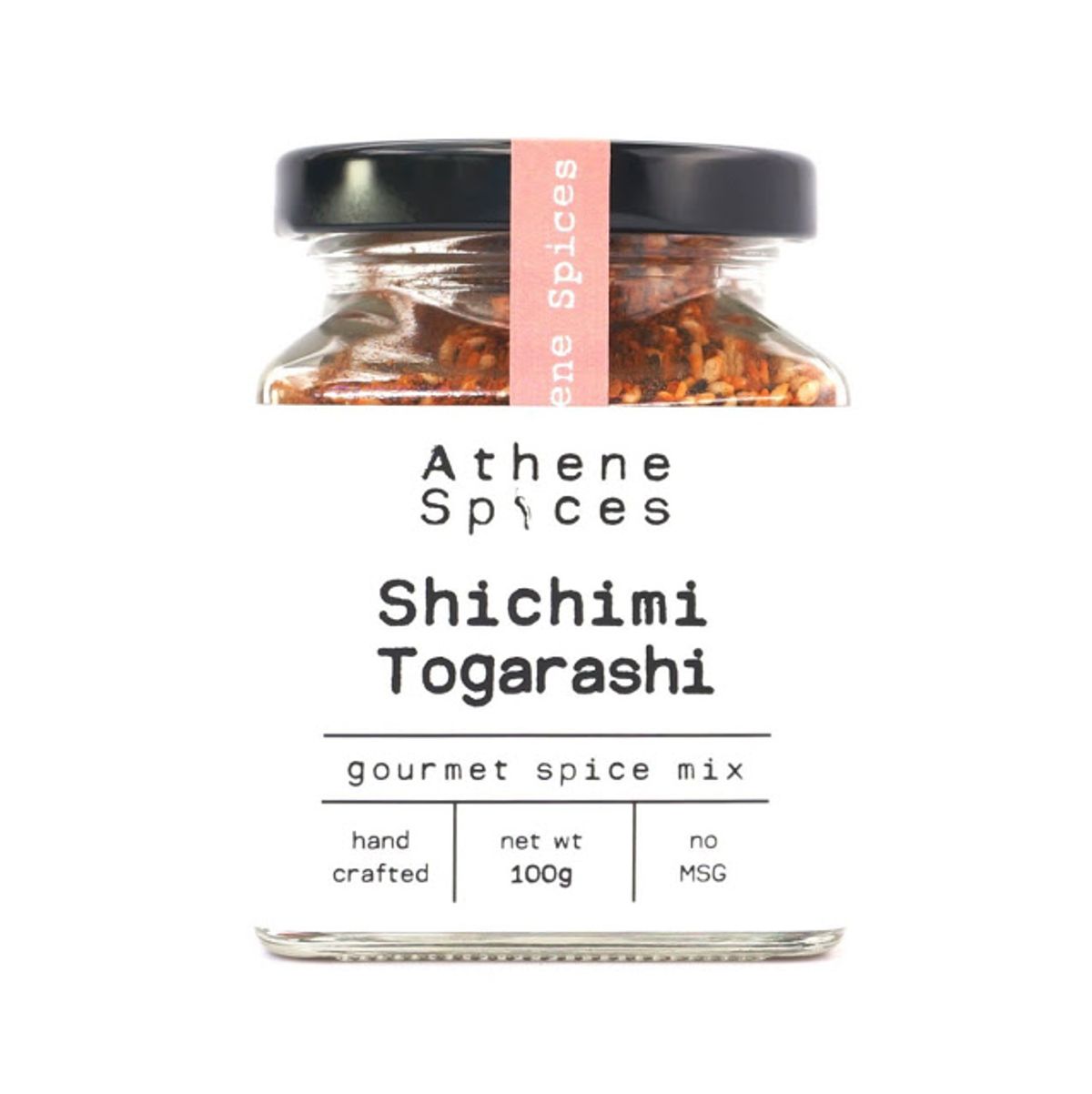 A suprisingly hot and spicy seasoning for such an essential condiment of Japanese cuisine, but there is no better way to brighten up your favorite Japanese dishes than with our handcrafted Shichimi Togarashi.
Give your dishes an extra punch of Japanese flavor by sprinkling Shichimi Togarashi on your grilled meats, noodles, rice, and soups. The perfect Japanese tableside condiment for that Asian zing.
The uses of the Athene Spices are only limited by your imagination. So imagine away, tease and tantalize your tastebuds.
#shichimitogarashi #japanesespices #spicy #szechuanpepper #athenespices #gourmetspices #athenespicelab #artisanspices #handblended #msgfree #cleaneating #healthycooking #healthyliving #cookingmadeeasy #lazycookdeliciousfood #30minutesmeal #handmixedspices #cooklikeachef #eatwelllivewell #eatwellathome #eatwellatwork #lazycook