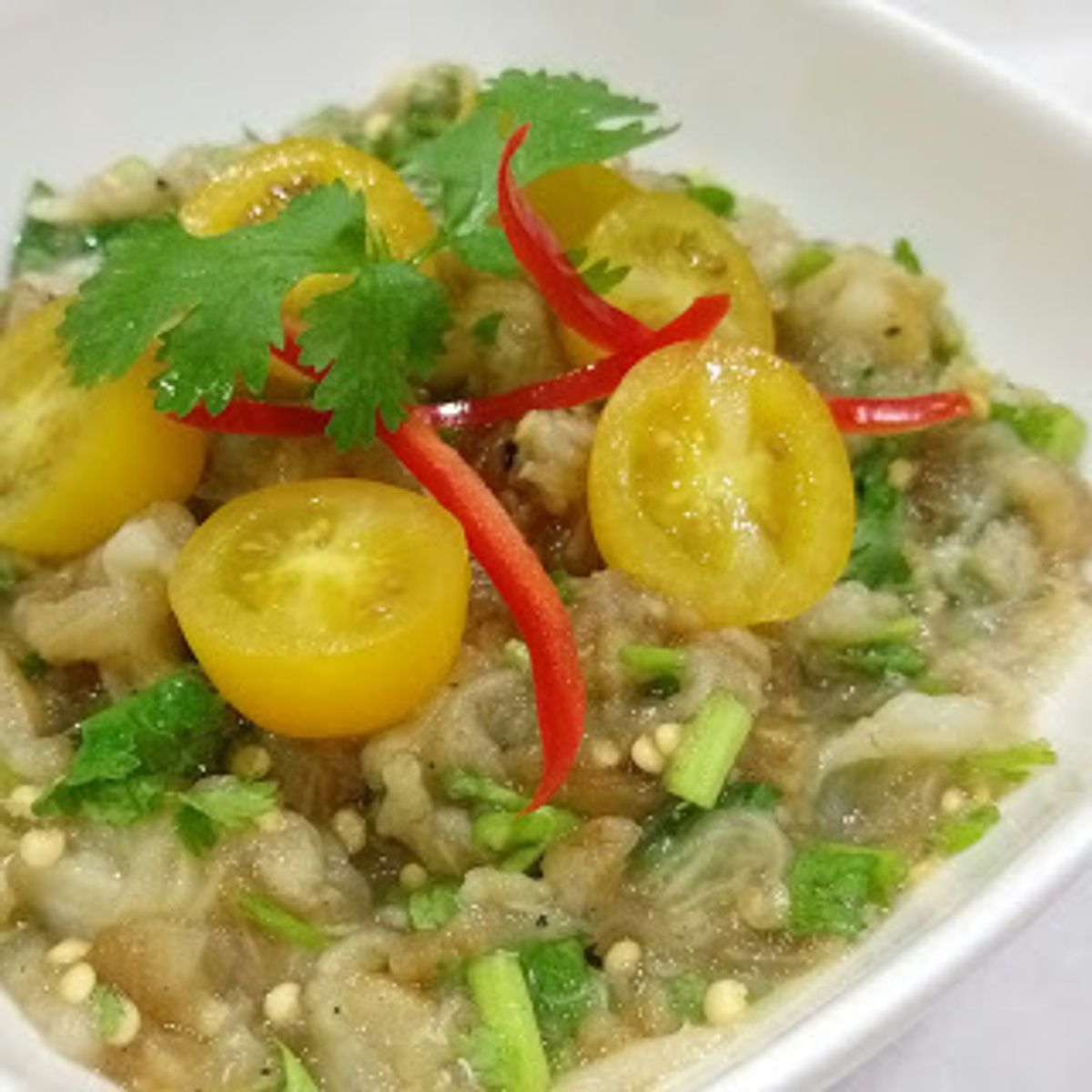 Baba Ganoush is an addictive rich, smoky, and creamy dip, often served as part of a mezze. The dish is made by slowly chargrilling the eggplants over the open flames until the skin are blackened. The charred skin are then carefully peeled before mashing the meltingly soft smoky pulp before mixing it with tahini, garlic, lemon juice, salt and olive oil. The resulting dip was simultaneously smoky, savory, bright, and creamy.
Here's our quick and oil free but just as tasty version.
Chargrill eggplant over the flame of gas burners until the skin are all blackened. Carefully remove the burnt skin. Coarsely mash the pulp with fire-roasted garlic (the roasted garlic is really creamy and sweet), season with Athene Spices Lemon Lime Pepper Salt, and stir in a handful of chopped parsley. Serve as a delicious dip or sandwich spread.
I sometimes add some chopped nuts, or a pinch of Athene Spices Tunisian Harrissa for a spicier dip.
#babaganoush #lemonlimepeppersalt #eggplantdip #mezze #harissa #athenespices #gourmetspices #athenespicelab #artisanspices #handblended #msgfree #cleaneating #healthycooking #healthyliving #lazycook #cookingmadeeasy #oilfree #lazycookdeliciousfood #30minutesmeal #handmixedspices #cooklikeachef #eatwelllivewell #eatwellathome #eatwellatwork