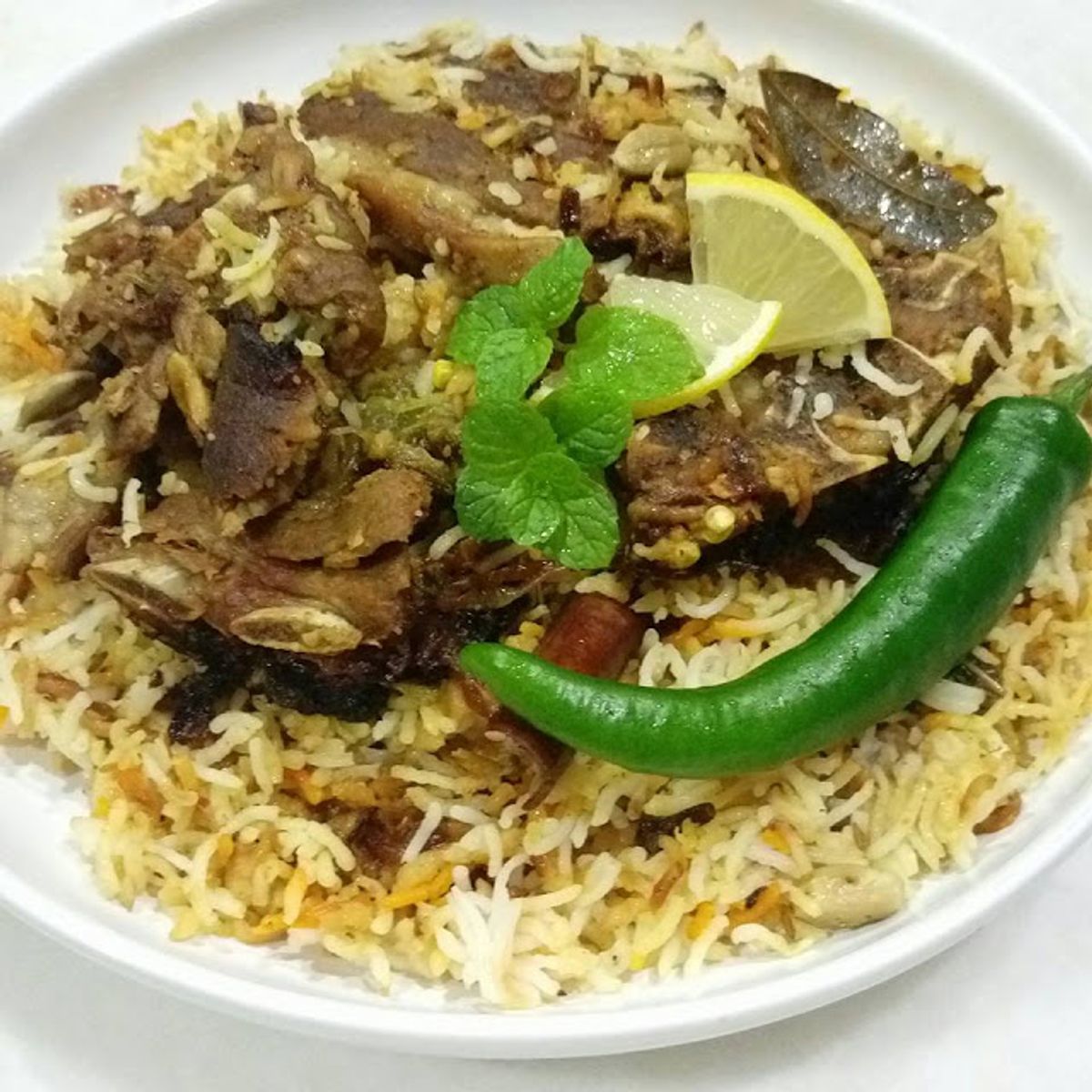 Athene Spices Hyderabadi Biryani
MARINATION
2 tbsp. Athene Spices Hyderabadi Biryani Spice Mix
1 chicken, cut into 8 / 2kg lamb or mutton.
1 tbsp. ginger paste
2 tbsp. garlic paste
salt to taste
1 tbsp. lemon juice
4 tbsp. yogurt
30g coriander leaves, coarsely chopped.
2 green chillies, cut lengthwise
FRIED ONION
6 onion sliced
2 tbsp. ghee
12 whole almonds
oil as required
RICE
1kg basmati rice
2 bay leaves
5 cloves
1 stick of cinnamon
5 cardamon
1 tbsp. cumin seeds
salt to taste
1 tbsp. lemon juice
DECORATION
20g coriander leaves, coarsely chopped
a pinch of saffron
3 drops of yellow food coloring
1 tsp. rosewater
Direction :
Mix all the MARINATION ingredients plus 1/2 of the fried onions and 2 tbsp of the oil used to fry the onion. Marinate for 30 minutes. Place all the marinates in the pot you are using to cook your biryani rice.
Wash and soak biryani rice for 30 minutes. Boil water in a pot, add all the ingredients from RICE except rice. When water reaches boiling, add rice.
Put the pot over slow fire. When the rice is half cooked, ladle gently half of the rice over the marinate, scatter remaining fried onion and coriander leaves from DECORATION. Gently top with remaining rice. Drizzle with the saffron, color and rosewater. Top with the fried almond. Cover pot tightly, seal with wet towel if needed. To control the heat as not to burn the marinate at the bottom, place an old flat pot cover on the fire to create barrier between pot and direct heat.
Cook for 25-30 minutes, until small steam starts to escape. Scoop rice from the bottom of the pot to mix it together for serving.
Bon appetite.