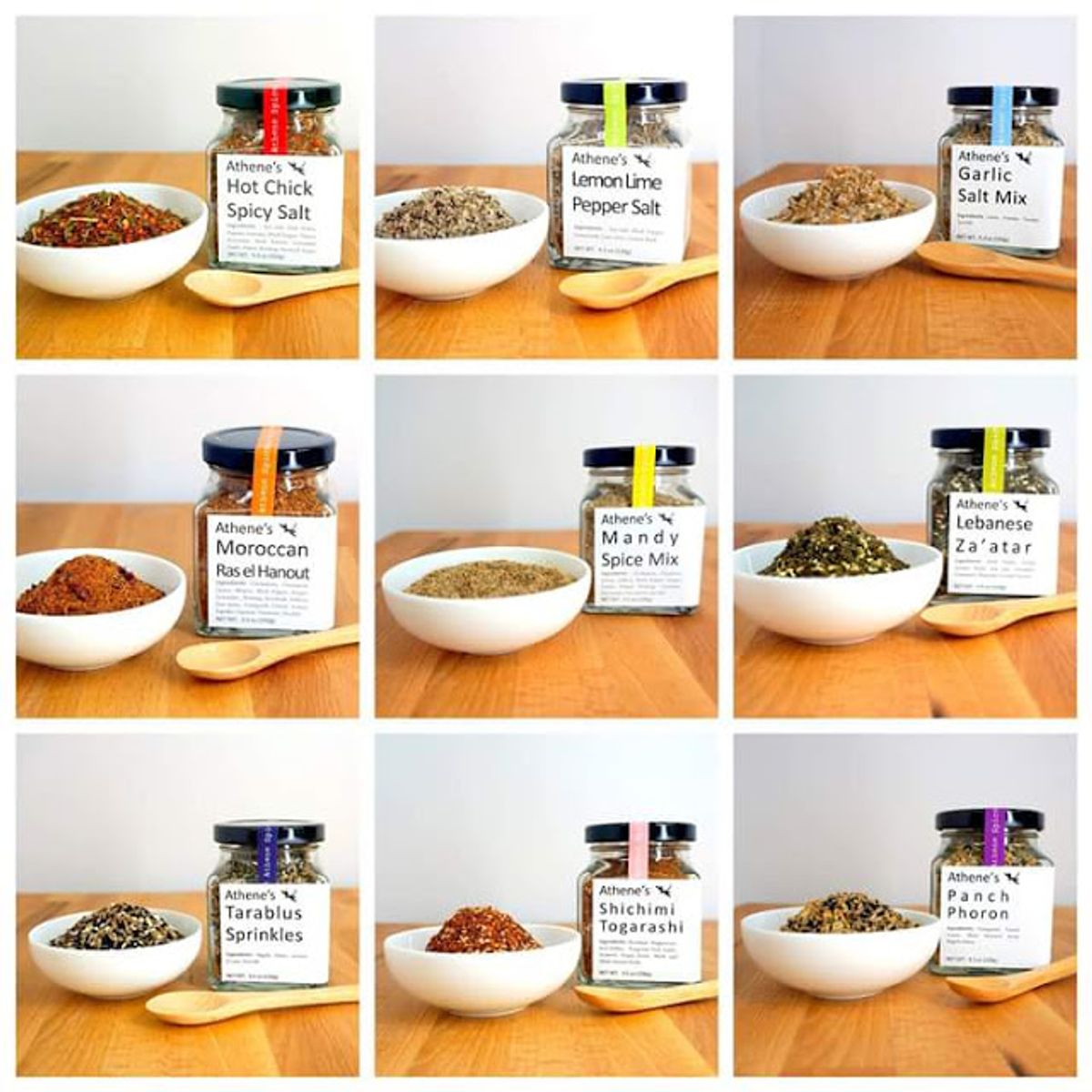 It's our 3rd birthday, and we are proud to announce Athene Spices has 9 spice mixes ranging from our salt mixes, spice blends and sprinkles. And that's not including our limited editions that we come out with from tune to time.
New favorites are the hot hot hot Japanese Shichimi Togarashi and versatile Garlic Salt. Our Lebanese Za'atar is back in stock, we found a new supplier for the wild thyme that we need for the mix. Tarablus Sprinkles gives a healthy crunch to your salad and dishes, and it's delicious too. And we promise there's more to come, an eastern grilled meat flavor plus something from the Midwest. Keep watching this page for our latest offerings.
Thanks for all your supports over the years. We wouldn't be here without you.