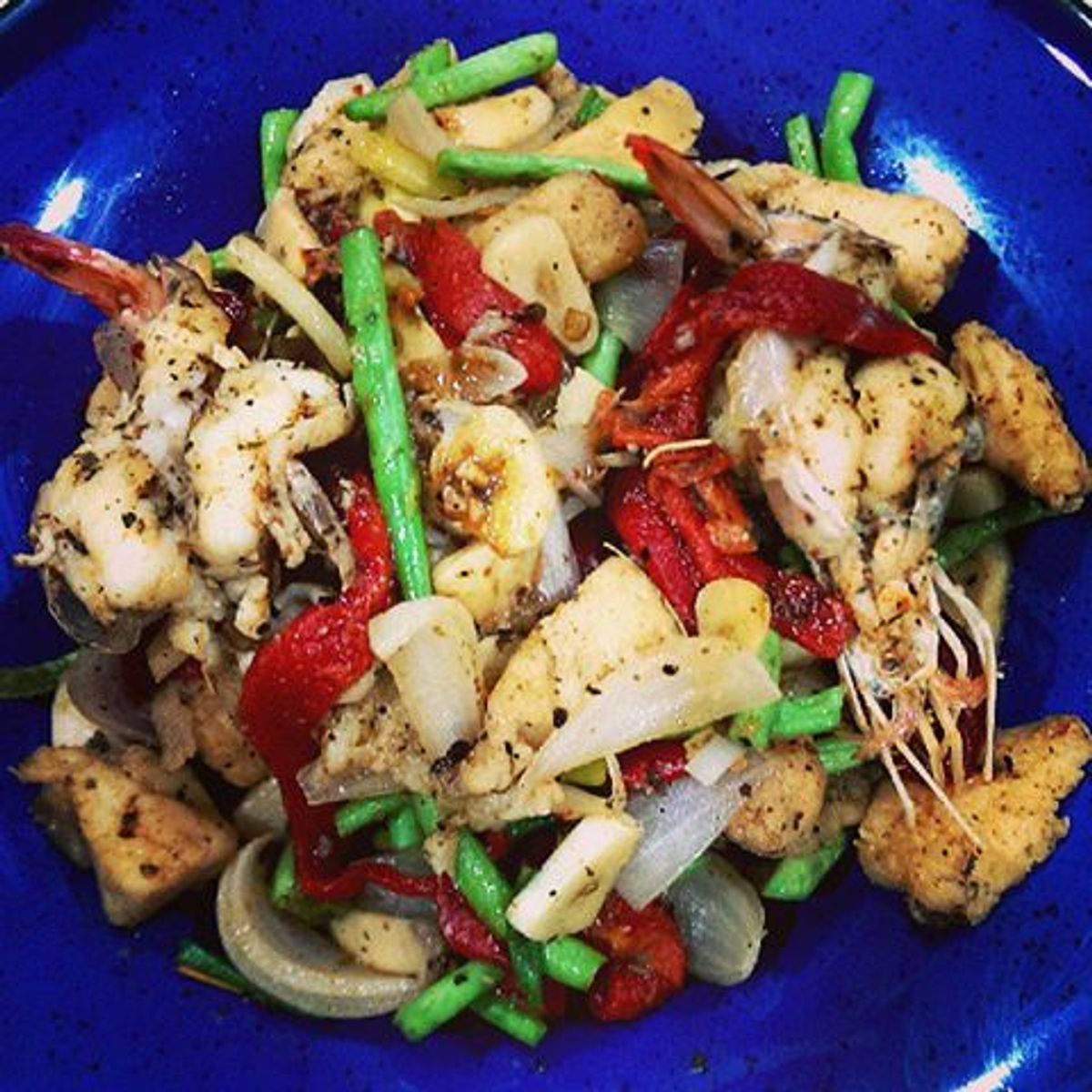 Who would have thought that it's possible to stir-fry without a drop of oil!

Marinate cubed fish fillet and prawn with Hot Chick Spicy Salt. Pan grilled the prawn in a very hot non-stick pan. Add fish cubes when the prawn caramelized, stir immediately to avoid sticking. Add sliced garlic, onion cut into wedges, leek and sliced mushroom. Stir constantly for about 2 minutes and add spring onion, blanched baby french beans and sliced roasted bell pepper. Season with more of the spicy salt if required.

Serve hot with rice.