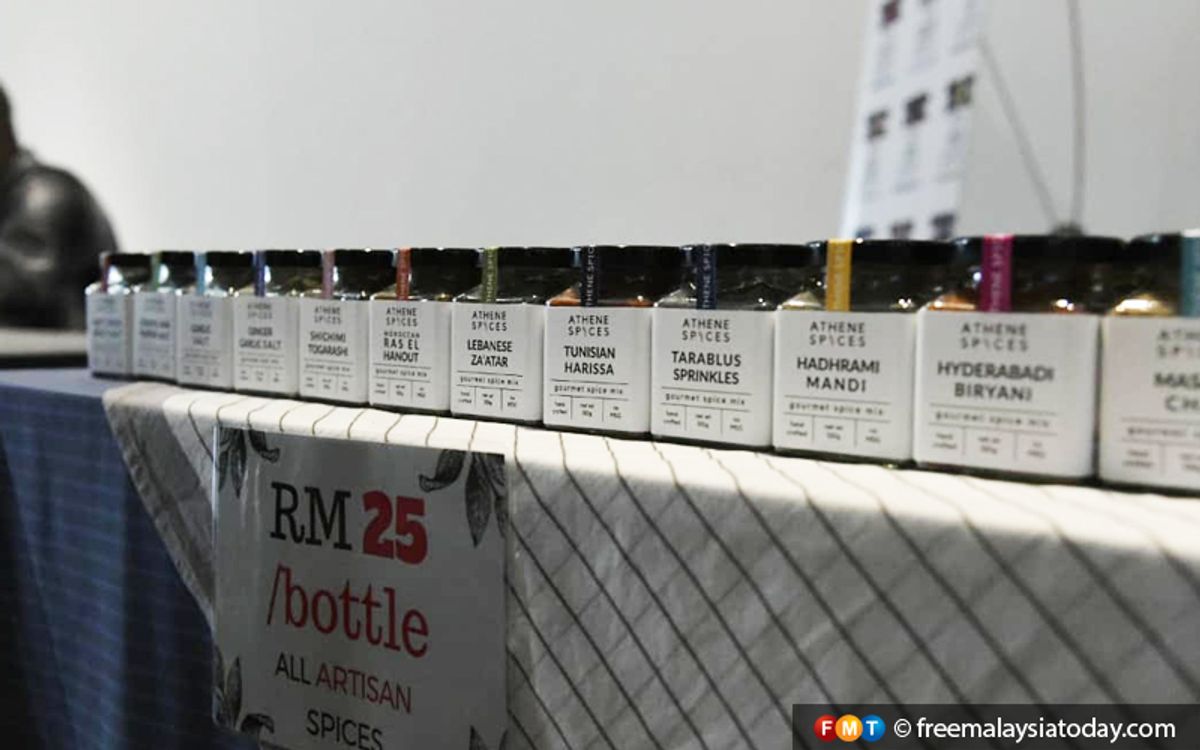 My endless gratitude to everyone who's been there along my side in my journey with Athene Spices.
Here's to a great 2019! Hope we'll keep on rockin'em spices!
Vinodh Pillai
-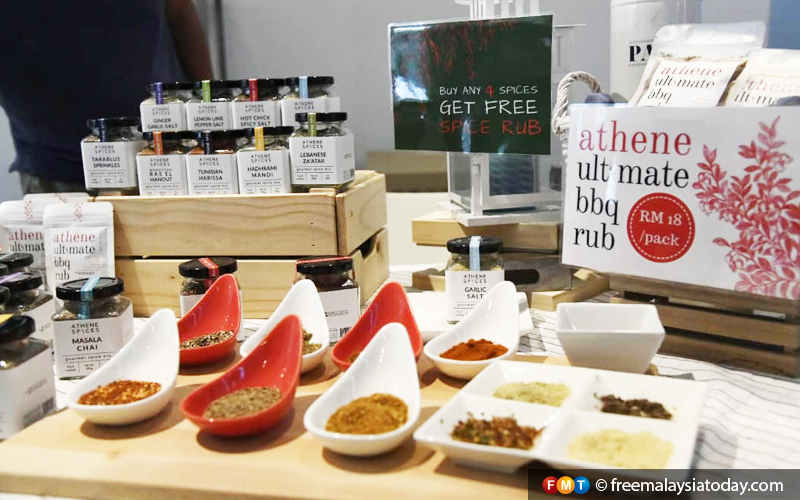 PETALING JAYA: Today, entrepreneur Faten Rafie is known as the founder of Athene Spices, a popular spice mix business based in Penang.
As a young girl in George Town, however, she grew up in awe of her parents' culinary exploits. No matter how she tried, she never thought her own concoctions would match their standards.
The self-dubbed "Spice Mistress" was only seven when she started experimenting in the kitchen.
"I've always liked cooking," she told FMT in a recent interview.
"I come from a family of good cooks. My father cooked good Arabic cuisine while my mother was known for her Malaysian dishes, so it's always been like I would never reach their standards.
"I had to do my own thing."
Faten, 44, recalled her first attempt at cooking: frying an egg, which didn't go very well. But that did not stop her from continuing to experiment.
After many years and attempts, she presented her father with her dishes to try.
"I had my own preferences – Mediterranean, Japanese, East Asian… and Arabic even – but I never thought I'd be as good as my father.
"After a long time, I made him a dish and pretended it was from a shop. I only told him I cooked it once I got his approval," she said.
Faten started her spice business in 2014, in a workshop in Penang. Today, she produces a wide range of artisanal spice salts, blends and rubs for home-cooked meals – but all this began "accidentally", she said.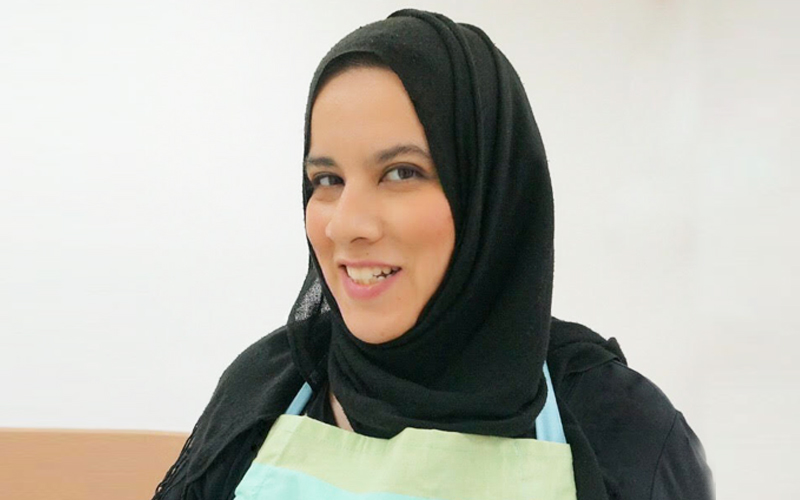 "I always end up with a lot (of leftover spice mixes) for my family, and it's not something I am able to consume in a short time.
"I was doing other stuff, my own business, and I thought why not venture into what I am truly passionate about – a food business."
She said many people had suggested that she open a restaurant, but she had neither the capital nor the time or patience to run one.
So instead of cooking for people, she said, she decided to help Malaysians cook for themselves.
Before starting her spice mix business, she used to pack her spices as gifts for her friends. They suggested that she turn this into a business, which saw the birth of Athene Spices.
The name is derived from a pet name her family used to address her by.
Faten's spices are made of high quality natural ingredients and are free from artificial colours, flavours and MSG. It also uses natural sea salt.
These are hand blended and sold retail and wholesale across the country and globally.
Athene Spices offer various mixes from its Gourmet Salt Mix. These include the Hot Chick Spicy Salt, Lemon Lime Pepper Salt, Mandy Spice Mix, Lebanese Za'atar, Moroccan Ras el Hanout and Hyderabad Biryani, the ingredients of which are sourced locally and internationally.
The artisan spices, available on Faten's website as well as in stores, are priced at RM25 (100g to 150g). There are more than 15 variations available.
Some of these mixes, such as the Athene Ultimate BBQ Rub, are enough for grilling whole chickens or four to five kilograms of meat, and work well with seafood or vegetables.
Faten's spices and salt mixes can be used to make Simple Roast Chicken (Hot Chick Spicy Salt) and Seafood Aglio Olio Linguine (Lemon Lime Pepper Salt).
Other dishes like Shakshouka and Harissa Chicken can be recreated with the Ras el Hanout and Harissa spice mixes.
All of the mixes undergo a long research and development period to ensure a traditional spice blend that does not skimp on the authenticity of the spices. These are ground and tasted by her friends.
Faten's "spice laboratory" is based in Relau in the south-central part of Penang island.
The business also sells premium whole spices like Sarawak Mixed Pepper, Ceylon Cinnamon and Penang Nutmeg and Mace, also at RM25 per bottle.
Athene Spices are available off the shelves at Atlas Gourmet Market at Shoppes @ Four Seasons Kuala Lumpur, Live It Up!, 1Utama and other upscale grocery stores and supermarkets. They are also available at Publika.
Even her husband, Azizi Hassan, is part of the business now. Azizi, a businessman, was roped in as a "guinea pig" for Faten in Athene Spice's early days. At 52, he is living proof of how the business changes people, she said.
"He didn't use to cook at all, but he loved food… he only knew how to make instant noodles but now he makes beautiful medium rare (steaks) and great pasta dishes with the help of Athene Spices."
Faten has invested more than RM50,000 in research and development as well as product and business development, and now produces more than 2,000 bottles of spices a month, not counting bulk order custom-blended spices.
Although she has retailers who sell her products, Faten also frequents the Klang Valley on a regular basis to promote her business.
"We are filling in the gap for the demand for exotic and gourmet spices which are not available in Malaysia at the moment," she said.
Her products are available in Singapore, while talks are underway for her business to open in East Malaysia and Indonesia as well.
She told FMT she initially had problems finding a high quality supplier for the local ingredients used in her products. She is now able to source nutmeg, as well as Sarawak pepper, from a plantation behind her house in Penang but still has trouble getting dry ingredients like lemongrass and kafir lime leaves.
Faten has big hopes for her business, which she hopes will make its mark in the international arena. She also hopes her passion for healthier options for busy homemakers will become a reality.
She is now looking to open a personalised spice shop, where customers can sit down for a chat.
Athene Spices was one of the recipients of the Matrade Excellence Award for Future Exporters in 2016.
https://www.freemalaysiatoday.com/category/leisure/2019/01/08/helping-malaysians-whip-up-gourmet-storms-one-spice-mix-at-a-time/